Philanthropy - A big deal for all of us
Philanthropy has become a big focus for me. The organizations I have chosen to stand behind have come from many facets of my life. One of my passions has become the research done at the SENS foundation. Their involvement in Anti aging is not just about wanting to live forever. It's about creating a longer, better quality of life.

Foundations like SENS are taking a different approach to anti-aging. They are focused on finding cures for disease that break down the body and thus cause us to age faster than we should. Disease like Alzheimer's and heart and lung disease affect all functions of the body. Traditional medicine looks at treating these diseases after they happen. We want to focus on stopping these diseases from ever happening. We have spent so much time focused on medication for treating disease and not enough time on preventing that disease from ever happening.

By supporting scientific research that thrives through innovation and is not afraid to challenge the modern school of thought we will continue to break down walls. With well over a million charitable organizations in the United States, it can be intimidating finding the right one for you. Some of the steps to take could be the following: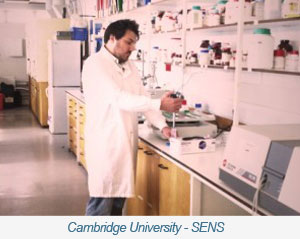 1

Discover Your Passions

Write a list of your personal passions down, and seek out organizations that have those same attributes in their mission statement.
2

National or Local

Figure out whether you are looking to make a difference on a local level or a national level. Remember that many national organizations have local chapters.
3

Time, Money or Both

In what ways are you looking to get involved, is it donating your time or money or both? If time, look for local efforts you can get involved with, if money you may find that you are able to branch out of your local area.
4

Research

Lastly research and seek out recommendations from friends, family, neighbors and community.

Aesop
No act of kindness, no matter how small, is ever wasted.

Charles Dickens
No one is useless in this world who lightens the burdens of another.